Axle Surgeon

A burned out wheel bearing or a bent spindle does not have to cost you a fortune
On-Site Service Advantages:
Reduces Downtime
Saves on Repair Costs
No Need to Remove Axle or Housing From Truck or Trailer
Service Hours and Information
605-225-6200
Monday – Friday 8AM – 5PM, Saturday 8AM – 12 Noon

Repairing Worn or Damaged Axles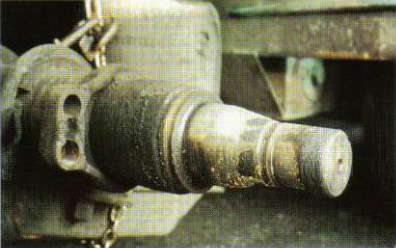 Photo shows a bearing surface which has become damaged from hot bearing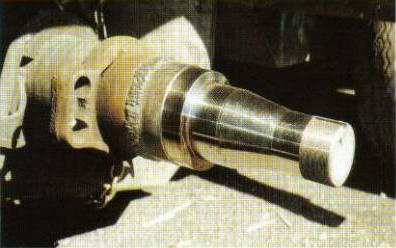 The damaged end has been removed, and the new replacement spindle inserted and welded in place. The new part is 4140 aircraft quality heat treated seamless tubing.
Repairing Bent Drive Axle Tubes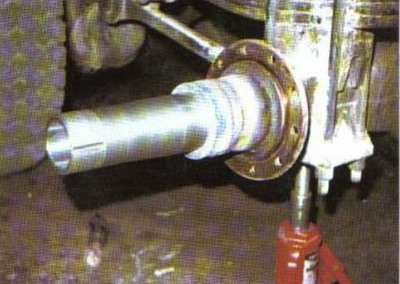 When a bearing melts on a drive axle tube, it destroys the housing. Photo shows bent axle tube.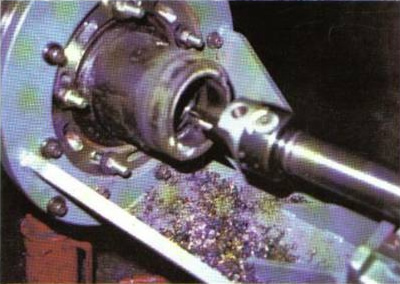 The end of the axle tube is cut off, the tube is bored, and the new part inserted into the housing. patent pending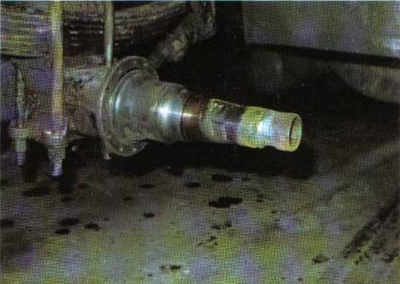 Photo shows the completed drive axle repair. Time required is approximately five hours.